"Battle of the Bastards"
I've staked out some lonely positions since I started this site, but I suspect this is going to be one of the loneliest.
To paraphrase a Leicester City chant from this magical season: I know you won't believe me, but "Battle of the Bastards" was just as much everything that's wrong about the TV version of Game of Thrones as everything that's right about it.  I semi-seriously considered bagging this post altogether in terms of personal reaction, because there are some arguments so utterly hopeless there's no real point in starting them.  But in the end, who cares?  The legions of viewers who'll love this episode are no more wrong about it than I am – we just disagree, that's all.  So in the end, what's the harm in pointing that out?
Here, in a nutshell, is my problem.  Much more so than in the books – and much more so now that they've eclipsed the books – Benioff and Weiss seem incapable of winning over viewers except with fanservice.  What they did with "Battle of the Bastards" was eminently satisfying.  It was also easy.  Not easy (or for God's sake, cheap) in the sense of the massive logistical undertaking to pull it off, or in terms of the choreography or the CGI.  But in literary terms?  It was low-hanging fruit.  Give the audience what they want, give it to them in as flashy (and gory) a manner as possible, and give it to them exactly how they expect it.  And that's exactly what this episode did.
Let's dispense with the whole Meereen side of the story quickly, because in the larger sense it was mostly an afterthought.  The best part, by far, was Tyrion reminding Daenerys of how dangerously like her father she might easily be seen to be.  The rest of it was the usual Daenerys storyline – grand speeches, special effects and burning corpses.  We'll see how this grand alliance with the Greyjoy siblings works out – if nothing else, it threatens to tie Daenerys' storyline in with the rest of the series at long, long last.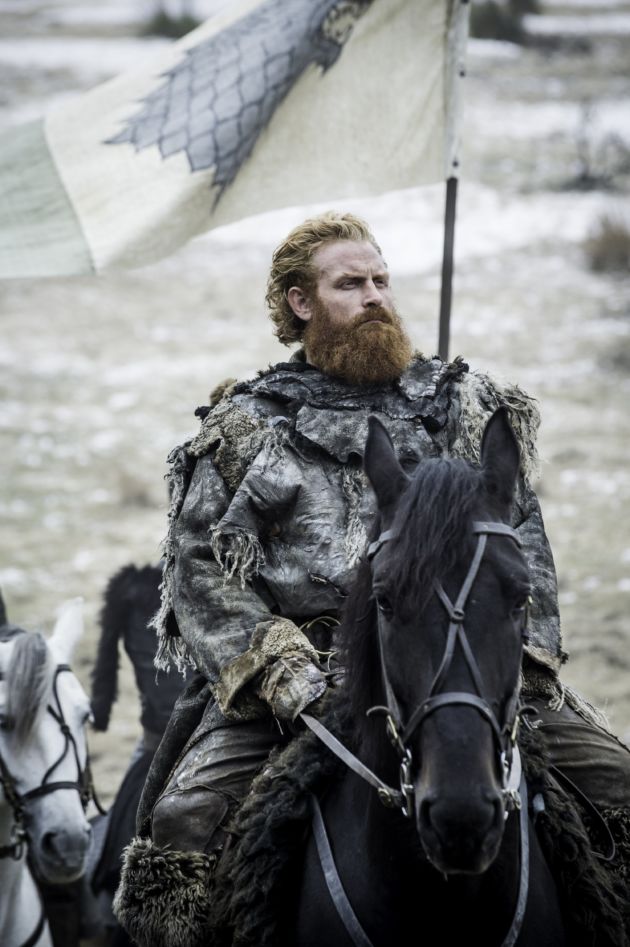 The entire time I was watching those Meereen scenes play out, I just kept thinking "This is not why we're here and you know it."  I suppose B & W wanted to congratulate themselves for fooling the audience into thinking this would be the usual Episode 9 single-location narrative (anyone paying close attention knew it wouldn't be) but really, this was just killing time until we got to the main event.  And killing time is a big part of the problem with Game of Thrones, as held up against A Song of Ice and Fire (which has problems of its own, don't get me wrong).  It puts me in mind of the old Big Bang Theory notion that Indiana Jones has no actual impact on what happens in Raiders of the Lost Ark.  So much of what happens in GoT seems to have amounted to very little when it's all said and done – it's noise and violence and gore for its own sake.  But in the end, it doesn't seem to change much of anything.
We've seen thing recently with Arya's Braavos arc, which turned out to have been much ado about almost nothing.  What have we gained from the whole Ramsay Bolton nightmare, apart from a character to hate and whose death we can glory in?  What have we gained from Rickon's existence in the story at all?  I would argue very, very little.  From Ramsay we got a lot of horrible things done by a horrible man, we got Sansa brutalized and dehumanized (and I would argue there were other ways she could have developed into a strong, hard-hearted force – they just would have required more heavy lifting), we got another tragedy for a Stark – this time one who was never given a place in the story at all – and we got the horrible man getting what was coming to him.  Sure, it was satisfying seeing Ramsay torn apart by those dogs (as the smile on Sansa's face would tell you).  But was it really worth all that?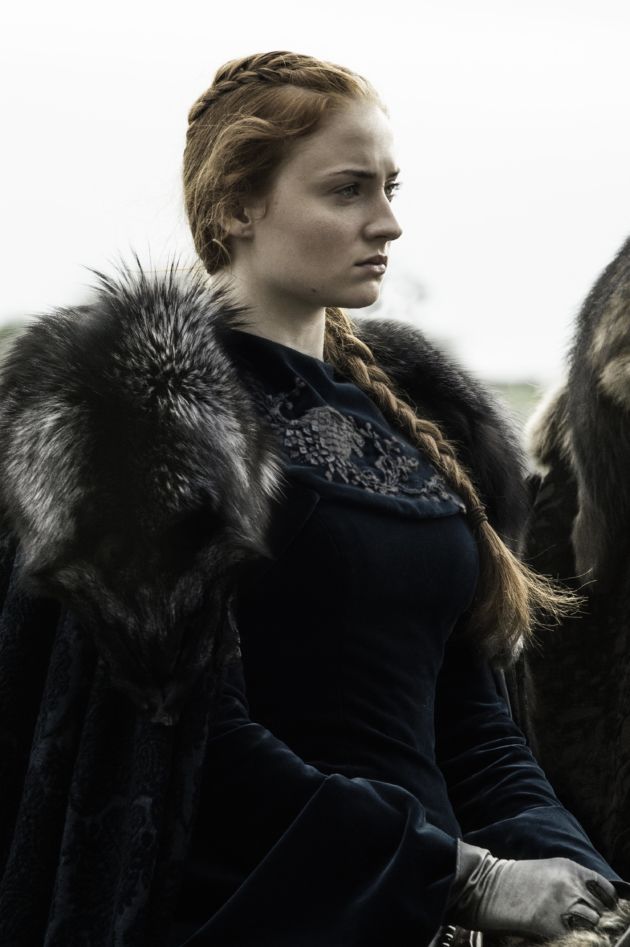 If you give the Game of Thrones audience an epic battle, they will beat a path to your door.  And boy, was this one epic.  B & W took great pains to show us the gore, the claustrophobia, the sheer horror of battle.  I applaud everyone who worked on the episode for that, because it was magnificently brutal.  But here's the challenge I would make of you, the viewer.  Can you honestly look at this battle and say it had as much grounding in the story and as much genuine unpredictability as Hardhome?  As The Blackwater?  And can you honestly look at Ramsay's life and death and say the entire arc of it was as powerful or as integral to the entire story as, say, Joffrey's?  If you can, more power to you.  I can't.
What did we learn from "Battle of the Bastards"?  That Sansa is a far more hard-headed realist than Jon.  She knew Ramsay would try and bait Jon into acting unwisely, and indeed he did – and Jon took the bait.  Rickon never stood a chance, it's true – and all those tinfoil-hat theories about a "Grand Northern Conspiracy" and such proved to be wishful thinking.  I get the notion – I wanted to believe it too, that there's no way this Byzantine story we'd been following for so long could have become so linear, so predictable.  But if wishes were fishes no one would ever go hungry.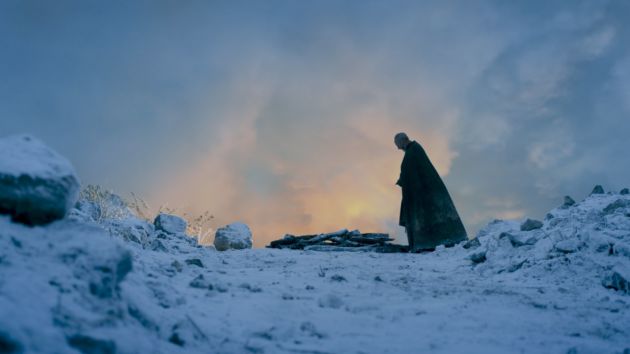 What else?  We learned that Davos is a strong enough man to keep his commitments and put his life on the line even after his heart has been utterly broken.  Knowing what he knows, he cannot possibly let this go – and I can't imagine he could ever willingly serve in the same force as Melissandre than Brienne could.  We learned that Petyr Baelish has impeccable timing – which should come as no surprise, as impeccable dramatic timing is another low-hanging fruit that Game of Thrones often picks lately.  We learned that the Karstarks (or perhaps the Boltons) somehow managed to read about Hannibal and the Romans.  And of course, we learned that hunger is stronger than loyalty in a hound (but not of course the Hound).
So there it is.  Enjoy Jon punching Ramsay's face into a blood pudding (I keep getting consolation prizes for my Mayoiga disappointment, at least).  Enjoy Jon realizing that Ramsay wasn't his to finish off – and thank Sansa for doing Jon the favor of bringing Jon back to himself before he completely gave himself over to beasthood.  And of course, enjoy that little smile on Sansa's face as she walks away from Ramsay's gruesome fate – that smile is there for your benefit, after all, just as almost everything in Battle of the Bastards was.  If you're going to pander to the audience, you may as well do it spectacularly as Game of Thrones did it this week – just because it's easy doesn't mean it can't be fun.