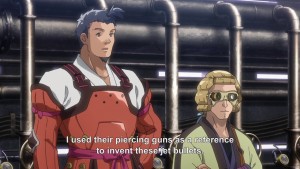 If I'm honest, Koutetsujou no Kabaneri is reminding me more of Guilty Crown with each passing week.  They're both great-looking Production I.G. shows which, bluntly, are gloriously stupid.  If there's a saving grace to this one it's that Koutetsujou isn't nearly so pompous, which in a dumb series is actually a pretty important distinction because it makes the show a lot easier to enjoy as brain-dead fun.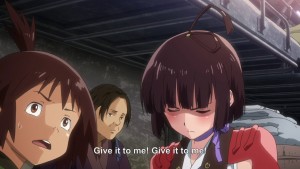 The thing is, "brain-dead" is rather a fitting theme because I'm beginning to suspect the kabane are the smartest guys in the room.  There's an interesting competition brewing between this show and Mayoiga for which one has the stupider characters I most want to see die graphically – before this ep I'd have side Mayoiga for sure but now it's neck-and-neck.  Seriously – everyone in this cast just acted like a complete moron this week.  It's most grating with Mumei of course, but it's spread out evenly like a thick layer of fertiziler.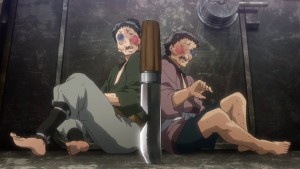 Mumei is a real problem.  I mean sure, I hate her, that's a given – but she's just such a terrible character.  Pure cliche in design, annoying as hell, seems to lack any capacity for learning, and does stupid thing after stupid thing and puts the other stupid people at risk.  It's just a repeat cycle over and over with her – she says and does stupid stuff to piss off the muggles, she goes on a spree where she's OP and kills a jillion kabane, she kicks Ikoma in the face.  If there was any change this time it's that she acted so stupidly that she actually dug herself a hole so deep even she couldn't dig her way out of it.  Ikoma saves her, and I'm sure she'll kick him in the face as thanks.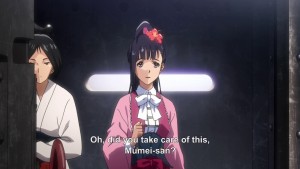 The thing is, in saving her Ikoma is acting stupidly on an almost Mumei-level.  He's already messed up the plan to save, you know, everyone by following Mumei into a nest of kabane after she goes off on her own against said plan.  But then he follows her off a cliff (literally), abandoning his job, and in the process he stymies the escape of the koutetsujou.  With allies like this, who needs zombie hordes?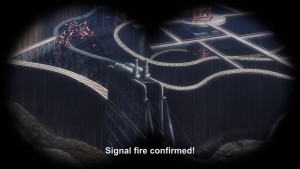 Is Koutetsujou no Kabaneri still entertaining, despite all this headdesk idiocy?  The miracle is that yes, somehow it still is.  It still looks good, and the moments of random goofiness still manage to raise a smile (the seiyuu playing the kabane deserve some kind of special award for their work in keeping this show afloat – them or the ones writing their dialogue).  But I have to think there's a shelf life to that, at least for me – though judging by the review scores and the Stalker numbers this series has nothing to worry about in terms of general popularity.