I just need a minute, I'll be fine…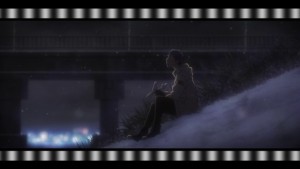 This show really leaves me speechless sometimes.  It's just so exquisitely good, but all I want is to savor the great moments (and there are many) for an eternity and, poof!  They're over.  And the episode ends in the blink of an eye, as soon as it's begun.  And I just want to go back to the beginning and watch it again.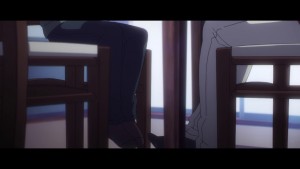 It's one thing for a series to make me emotional because of emotional things that happen in it.  Of course Boku Dake ga Inai Machi does that as well as any anime in years has.  But it's another thing altogether for a series to make me emotional simply because of how great it is – exceptionally, ridiculously rare.  I've felt that many times when reading the manga – that sense of awe that you're taking in something truly remarkable.  But it's happening on a whole new level with the anime, because all of the brilliance of the adaptation is layered atop the brilliance of the material itself.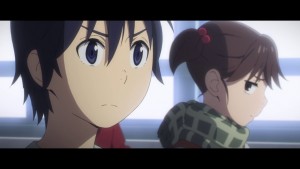 Again, this is so very hard for me because there's so much I can't say, some of it for obvious reasons and some because I simply don't want to risk saying something I don't intend to.  I guess I can talk about all the things I felt when I read these chapters in the manga, because I felt them again in exactly the same fashion here.  The emotional roller-coaster of joy and tension and hope and despair – the kind of depth of feeling only the very best anime can aspire to.  There are no shortcuts to that, and Boku Dake ga Inai Machi hasn't taken any – you have to earn it with fully realized characters and an understanding of how to tell a story.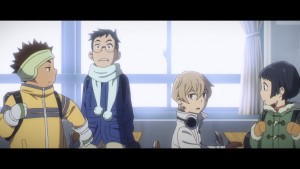 It's so very hard to read or watch this series and not be swept along with it, because those characters are indeed so real.  And not just real, but vibrant and charismatic.  I love these people, damn it – Satoru and Kayo and all his stalwart friends.  And Sachiko!  My goodness, what a towering exemplar of a Mom she is – that moment when she grabs Kayo's mother's hand is profound in so many ways.  I wish there were more manga and anime (especially the latter) that depict the elemental bond between parent and child the way Boku Dake does – but there are sadly so very few.  One can see in Sachiko's words and deeds (and eyes) that she understands what a fundamental privilege and responsibility it is to have a child in your care, what a gift.  The way she handles Kayo's mother is proud and unstinting and smart.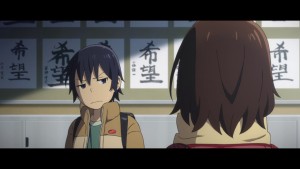 If one can watch Satoru and Kayo and not be entranced and moved, they must have a hard heart indeed.  The innocence of the child Satoru and the way it unnerves the older one is a fascinating thing to watch –  those moments when he blurts out what he's thinking and reacts in dismayed embarrassment.  The 29 year-old Satoru may have forgotten it, but these are the same person, make no mistake.  There's so much strength and determination there, and the moments he and Kayo spend together are superbly portrayed.  Two beautiful and strong children and a world full of cruelty and darkness – can there be a scenario more unsettling and gut-wrenching to watch than that?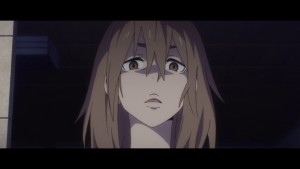 This show is a unicorn, make no mistake about it.  That's the reason it's accomplishing the rare feat of being both challenging and profound and insanely popular.  It's already in the Top 6 ranked series of all-time on Anime Planet and Top 12 on MAL (where the rankings always spike after a show finishes), and all of the manga volumes have powered back into the charts – and all this despite being a seinen with none of the trappings of most commercially successful and popular series.  No matter the trends of the moment, somehow when something just gets it the way Erased does, it manages to appeal to the common humanity in us.  And that makes me feel better about both anime and those who watch it.