There's stuff to like with Shokugeki no Souma, no question. But is it enough?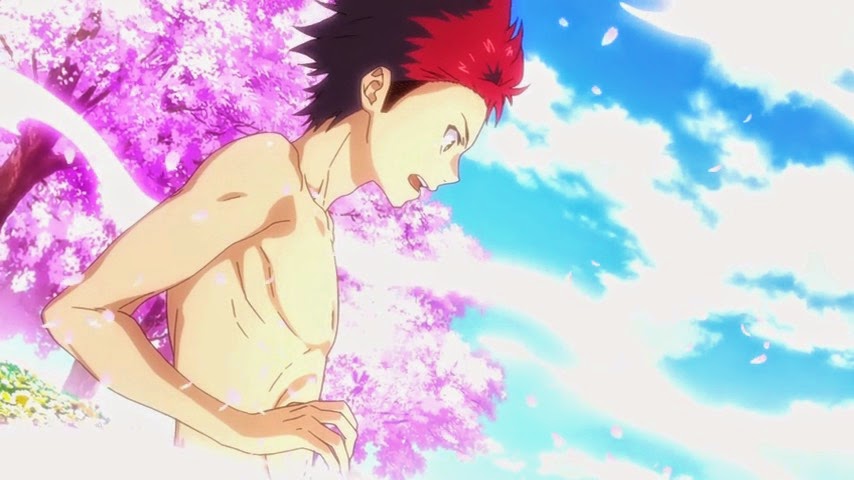 Whilst I sincerely appreciate the angst all those naked apron scenes surely caused the otaku who otherwise have many reasons to enjoy Food Wars (and indeed, that disconnect is one of the things I like about this series), on the whole I didn't find this to be an especially strong episode. And this isn't a show that has a whole lot of wiggle room above the Mendoza Line for me as far as blogging is concerned, so weak episodes leave me coming up pretty blank.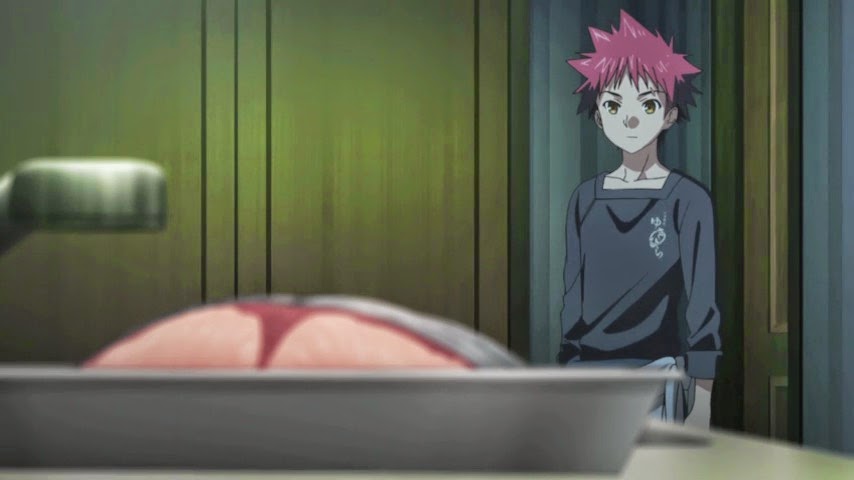 No matter how much or how little you believe Shokugeki no Souma is satirizing when it's doing it, there's no doubt it's engaging in shounen (and also more general LN, though it's a manga) formula a lot of the time. I mean, as an example, pretty much nothing with Erina works for me. I know she's not being portrayed as anything but a total shrew, but that doesn't make extended sequences that feature her cackling any less of a chore.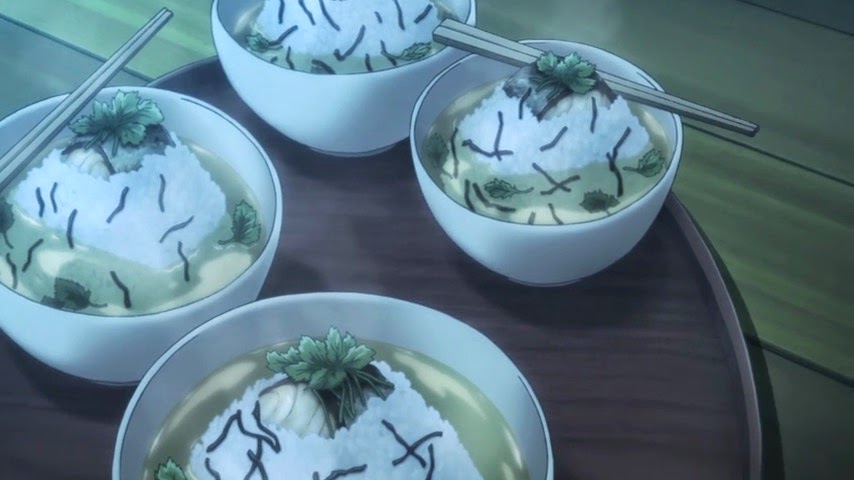 Basically, the episode boils down to Isshiki explaining the Shokugeki challenge system – there wasn't much else essential about it. There wasn't much fun goofy bonding at Polaris, wasn't much food porn, wasn't much Souma at all. It certainly wasn't unpleasant apart from the Erina sequence (which really serves only to remind us she's insufferable, which we already knew) but it also packed little of the elements that can make this a charming and engaging series (which were on ample display last week). So I'll probably take another week or so to decide whether I want to stick with blogging Souma on a multi-cour basis – it's an investment I'm still not sure I'm ready to make.