There are times when Diamond no Ace really tries my patience, and this is one of them.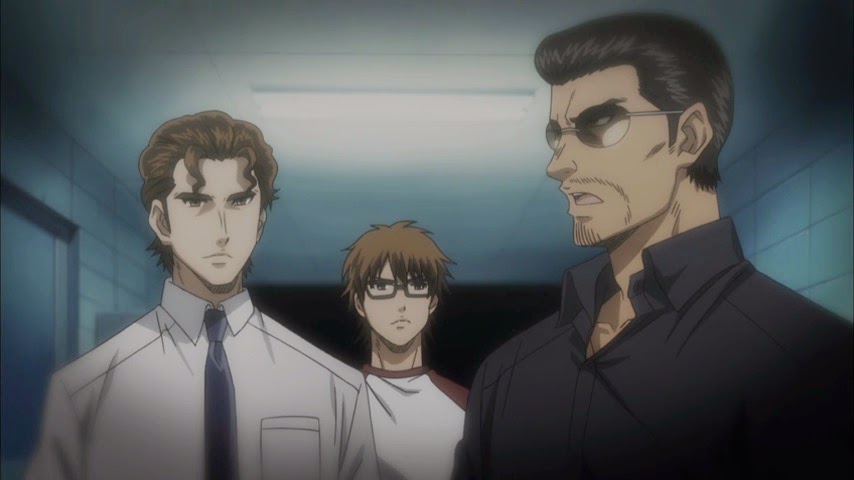 Here's the question I'd ask a this point in the story. How bad a coach – and character – does Kataoka have to be if it takes a straw man like Ochiai to even try to make him look good by comparison? Never mind that the way Ochiai is being used is lazy writing (it certainly is) – if a character is that weak to begin with, I really question whether it's worth trying to save him. At this point all it's doing is pissing me off.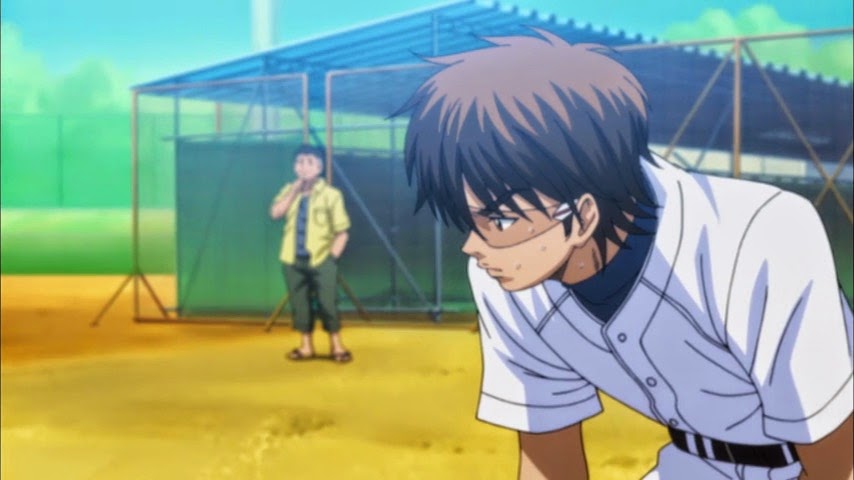 There have been a couple of other times when I knew I just had to grit my teeth and endure with Daiya no A, because the weak elements of this series are especially weak. I'm just not buying what the show is selling here – Kataoka being set up as a tragic hero, and the return of a bunch of boring characters sold as some big inspirational moment. I wish the lot of them would exit stage-right and let the series focus on way more interesting characters and events.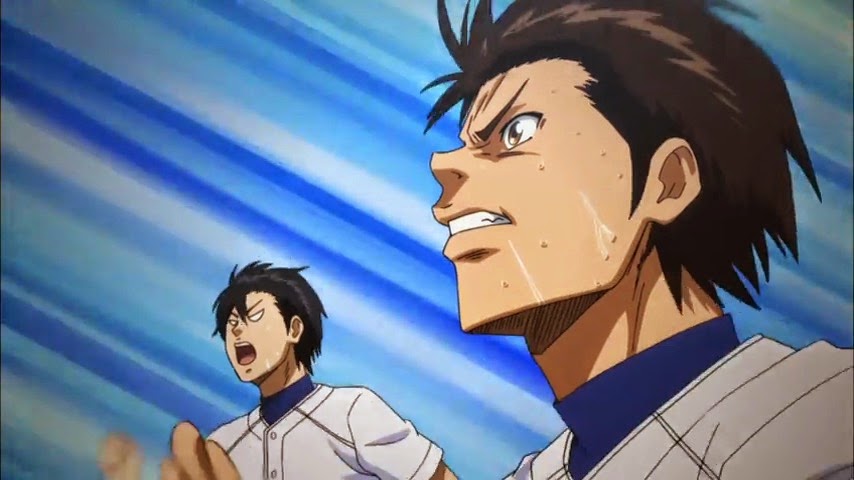 There's not a whole lot for me to grasp onto at the moment – I just need to ride this out and hope for the best, though I suspect the whole Kataoka-retirement thing is a sham and he's going to be around for a while. If nothing else Eijun is going to be pitching again next week, and even if it's a meaningless intra-squad game, any port will do in a storm. And the Tojo storyline is setting up as something potentially interesting in the long-term – I suspect this guy's days as a pitcher aren't over with, and he seems like a generally likeable and realistic character.