Yes, that is a Gugure! Kokkuri-san label. A commitment at last? So, nano desu.

I was worried that the comedy well was going to run dry with this series, but it seems a pretty safe bet now that's not going to happen – we're already over halfway through and if anything, the series is about as good as it's been at any time. My concern was that the humor falls within a pretty narrow range, and it's not so much that the range has expanded (though it has, a little) but that I underestimated just how bizarre (and dark) the show was prepared to go.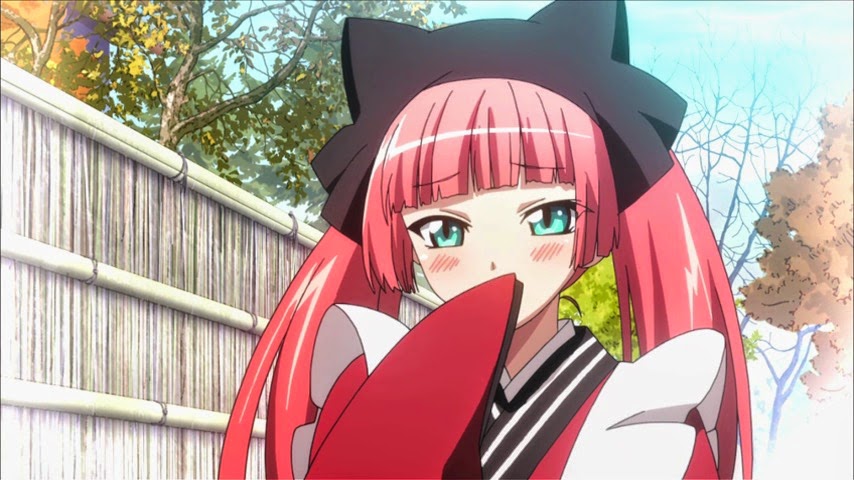 The parade of new characters continues with two new additions (well, one-and-a-half), the first being the always welcome Yukana as the Cat Goddess Tama. I don't think it was too hard to figure out immediately that it wasn't Kokkuri-san she was greedily staring down with cat's eyes, or that she figured Kohina was a doll. But that doesn't really matter, because Kokkuri-san being humiliated is pretty much a given at this point and it's a jumping-off point for some of the sight gags (I take so many damn screenshots of this show every week) and verbal banter at which Gugure! Kokkuri-san so excels.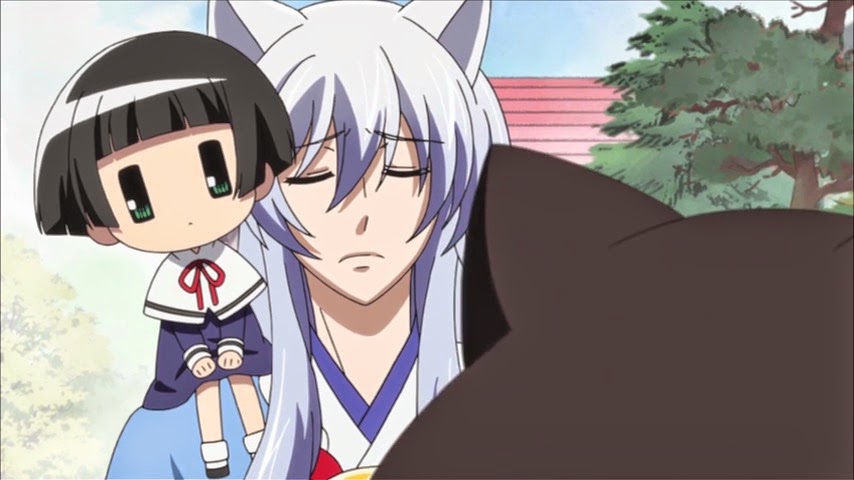 Yukana is a blast, as you'd expect, and she really camps it up as Tama – ably aided and abetted by some great facial animations. Kohina is very funny here as she makes her problem worse by playing along with Tama's doll fantasy, then after being kidnapped (the doll Tama switched in very much reminded me of Squidbot from Shinryaku Ika Musume) by Tama, through her hilarious method of extricating herself (note: shamisen were traditionally bound – shudder – in the belly skin of cats). The highlight for me, though, was the net surfing. First Inugami consults "Google-sensei" and announces that the cafe Tama owns has instructions for breaking down her spiritual barrier on the website – except that it reads like a missing episode of Level E. Then Kokkuri-san says he's going to fix her wagon by trashing it on Tabelog (think Japanese Yelp) – but it's already (unsurprisingly) got a 1-star rating.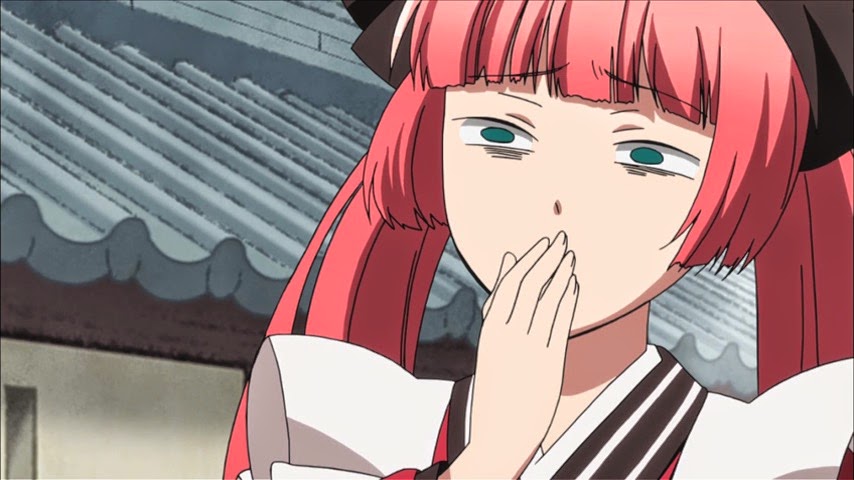 The B-Part is a complete change of focus, as Kokkuri-san decides to clean the pre-Meiji Jidai kura on the Ichimatsu property. He stumbles on a box that has "Don't open this box!" written on it (then "Seriously, I mean it" – which he naturally opens. Kokkuri-san is instantly transformed into a rather lovely female form voiced by Shiraishi Ryoko, and the only thing inside the box is a piece of paper on which is written "I told you not to open it (LOL)" – which he turns to ash in a fit of pique. Kohina informs him that the first head of the Ichimatsu family was the one who filled the storehouse with cursed boxes and annoying papers, just because he enjoyed pissing people off – but that if you held the annoying paper up to the light it would reveal the way to undo the curse. Too little too late, Kohina-chan…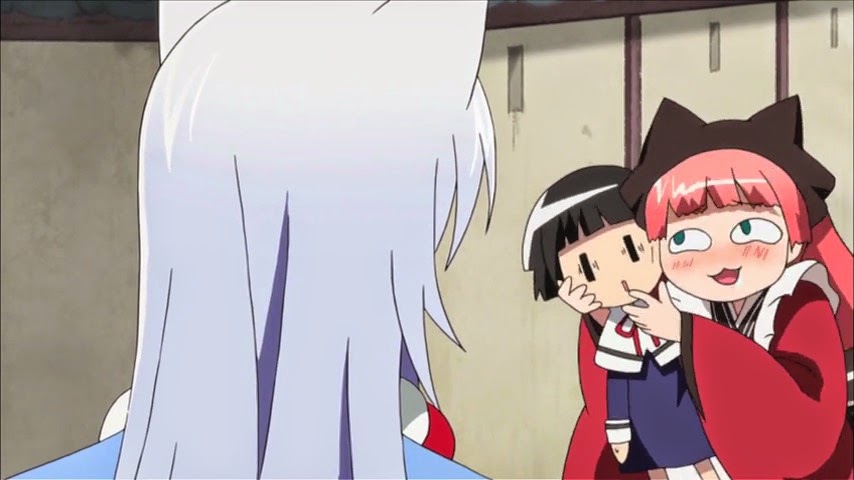 In the first place, that bit of information and the existence of the kura just cements the notion in my mind that something is very strange with Kohina and her family. But that's for another week – for now it's just another excuse for more solid comedy, especially the standoff between the lecherous Shigaraki and the now bishoujo Kokkuri-chan. I'm no teenager (that's for sure) but I too didn't get the "Kanpaku Sengen" reference (it was an episode title in Soredemo Sekai wa Utsukushii, but this seems to refer to the 1979 movie, or the song of the same name), though apart from that this chapter too was very funny. Particularly amusing was the ending, which show Kohina far more concerned with he leek stuck in her teeth than the dilemma of Kokkuri-san – whose character she's just dissected in brutal manga editor fashion. And with that we have our very first cliffhanger of the series, though I suspect we'll be getting Ono Daisuke back before too long.