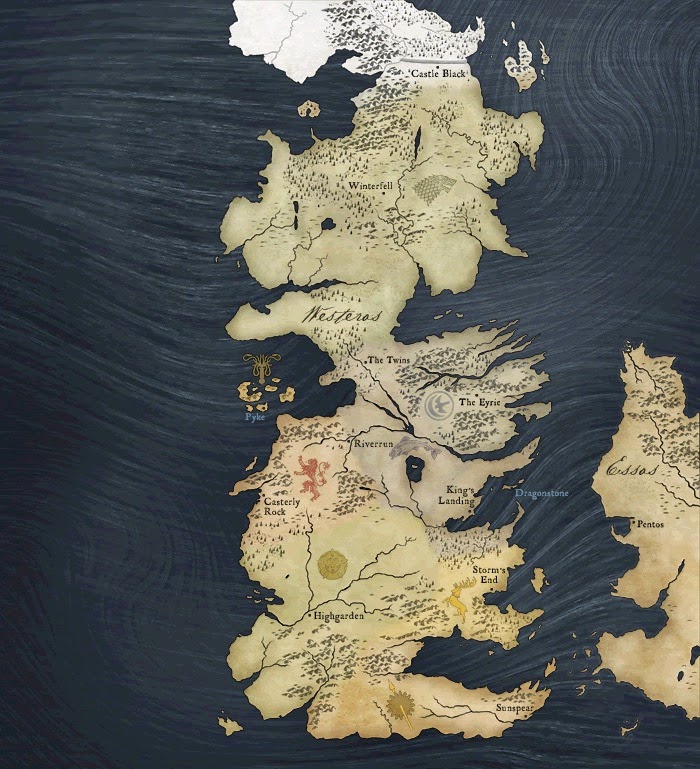 For fans of the USMNT, today is the first day of the 2018 World Cup.
It's been one hell of a ride for the United States in Brazil, a reminder both of what we have going for us as a soccer nation and how wide the gap is between us and the true powers of the game. Once again Team USA managed to claw its way into the knockout stages, and once again lost a winnable game once it got there (My God, Wondolowski, how do you live with yourself?). This one does feel like more of a victory than 2010 did, but because of the horrendous draw the US had and the incredible groundswell in support the team received at home.
I've seen many supposed new dawns for soccer in America, where the sport was sure to ascend to new heights of popularity and never did. This feels different, but we'll see. If FIFA truly wants the sport to take off in America – and I think it's an open question whether they do – they'll deliver the 2026 World Cup to the US. That would dovetail nicely with the timeframe for the USMNT to seriously threaten to win it – Jurgen Klinsmann will no longer be the coach, but he's trying to institute a lot of changes from the ground up that will take a lot of time to really be felt.
I think Klinsmann summed up the Americans' problem at the international level quite well yesterday:
"When you concede a goal you have to chase the game, and suddenly we are able to do it," he said, pointing specifically to Tuesday's loss."We could have turned that game around the last 15 minutes of extra time, absolutely," Klinsmann said. "We had enough chances to win it 3-2. Why not [attack] earlier? This is a constant discussion we have — I believe it is a mental thing we have to work on more than it's about talent."
We saw this play out in stark fashion in the Mexico-Holland game, where Mexico was the better team until the 48th minute – when they scored. After than they hunkered down and let Robben threaten them over and over until finally giving up the equalizer off a set piece.
One of the notable things about DeAndre Yedlin is that he started attacking from the moment he entered the games against Portugal and Belgium and never stopped. We saw the same from Julian Green – though he entered after the team was already behind 2-0. Both of these guys figure to be a big part of the 2018 squad – hopefully so will Mix Diskerud, the slick 23 year-old Norwegian-American midefielder who could have helped the US in Brazil but never got the call. But Tim Howard among others will likely be gone – so will Clint Dempsey, though he's savvy and nasty enough to possibly hang around in a supersub-elder statesman role.
Klinsmann's mentality comments aside, what the USMNT is sorely lacking are true playmakers and true finishers. Not strikers, necessarily – playing with a false nine is in ascendancy at the moment – but someone who can finish with deadly precision. Perhaps that playmaker is 17 year-old phenom Gedion Zelalem, the Ethiopian-born German citizen who's about to become eligible for the US program. He's a midfielder in the Arsenal system and seems to have the qualities of a true Fantasista, and he would be the first we've had since Claudio Reyna – if Klinsmann can persuade him to join the US program. We might even get something from Stuart Holden, who's battled horrendous injury luck and may never be what he was, but whose presence in midfield would have been huge had he been healthy. As to who that finisher is, the "knight in the area" – we've never had one in our history and if he's out there, I don't see him yet.
In any case, while there's reason to doubt Jurgen Klinsmann as a tactician I think it's clear he has the qualities needed to take US Soccer to the next level. He knows the game encyclopedically and is respected everywhere in the world. And no less important is that he has an infectious enthusiasm and tireless energy, the kind of personality needed to be the frontman for the program as it tries to become more popular at home and more feared around the world. They've given us a thrilling World Cup and as disappointed as I was by the Belgium result, I feel good about what the team accomplished.
Surprisingly, they're continuing the World Cup without the USMNT – and it's shaping up as quite a thriller. All eight group winners advanced, all eight favorites – and the quarter-finalists are an honor roll of the great soccer powers of the world (and Costa Rica). Four teams from Europe, three from South America (and Costa Rica) advanced and because there are no true dominant teams in the field based on play so far, I think any of them (except Costa Rica) could conceivably win. I'll be rooting for Belgium despite my pain – they're a classy side who plays positive football, it was a clean game, and I think that's the country that would be most truly gobsmacked in a good way by seeing their team win. Here are my guesses for the quarters:
Brazil vs. Colombia – It's kind of a shame Colombia runs into Brazil this early. In truth, they may be the most impressive team in the field so far – but I'm not picking against Brazil in this tournament, no matter the opponent, as long as Neymar is relatively fit. Brazil hasn't lost a competitive match at home since 1975, so why would you? No, this is not their best team – Neymar is really their only outstanding player – but they have enough surrounding him to survive and ride their home advantage. Colombia is an outstanding side and may represent the biggest threat to Brazil – midfielder James ("Ha-mez") Rodriguez has been a true revelation, with the glamor clubs of Europe fighting over his services, and Colombia has talent across the board. If this match were being played anywhere else, I'd give Colombia the edge based on form – but I think Brazil will sneak by.
Netherlands vs. Costa Rica – I think Holland is unjustifiably dissed for their performance against a skilled and dogged Mexico side in unspeakable conditions, when they kept running until the final whistle and earned their two goals. They're not a glamorous team, but no one in the field is better at the pure counter-attack. It's hard to keep a team with assassins like Van Persie and (especially) Robben down for an entire game. Costa Rica is the standard-bearer for CONCACAF now and the only real Cinderella left, and the Ticos are a gritty and defensively sound bunch, but they don't have much firepower and will be missing critical defender Oscar Duarte (yellow cards). They'll also run at the Dutch, which is exactly what they want. I expect The Netherlands to win, and it would be the biggest upset of the quarter-finals if they don't.
Germany vs. France – Yeah, there's some history in this rivalry all-right. France has exceeded expectations so far, but I think their performances have been a bit overrated – Honduras is probably the worst team in the field, and Ecuador nothing special. Germany by contrast wasn't especially impressive against Ghana, USA or Algeria – but they're here. Joachim Low hasn't impressed me especially with his tactics so far – I'd certainly move Philipp Lahm to full-back where he belongs and take advantage of his bench full of midfielders, and Jerome Boateng is a perpetual impending disaster who'd never see the field if I was coaching that side. Both teams are weak at the back, but I think France more so. This is a tossup on paper, but I like Germany in extra time or perhaps penalties.
Argentina vs. Belgium – This is an intriguing matchup. Despite the fact that they haven't even qualified for the World Cup since 2002, I can't call the Red Devils a Cinderella team – based on their club payrolls (an arbitrary but meaningful metric) their players are the third-highest paid at the World Cup. Undefeated in qualifying, undefeated and untied in Brazil, Belgium showed against the US what it can really do – they buzzed around the USA penalty area like a swarm of locusts and only Tim Howard's heroics got the game to extra time. Argentina is another of the elite soccer powers that's been unimpressive in Brazil – Lionel Messi is the best player in the world and his national team play is finally reflecting that, but he gets very little help. In a way this is a perfect matchup for Belgium – Argentina will run at them, has a tendency to lose their shape and is somewhat suspect on their back four. Argentina is favored but I'm picking Belgium as the only "upset" of the quarter-finals – though I don't see this as a huge upset. And I really want to see the Benelux Bash in the semis – as Belgium tries to get one over on their overbearing big brother at last.