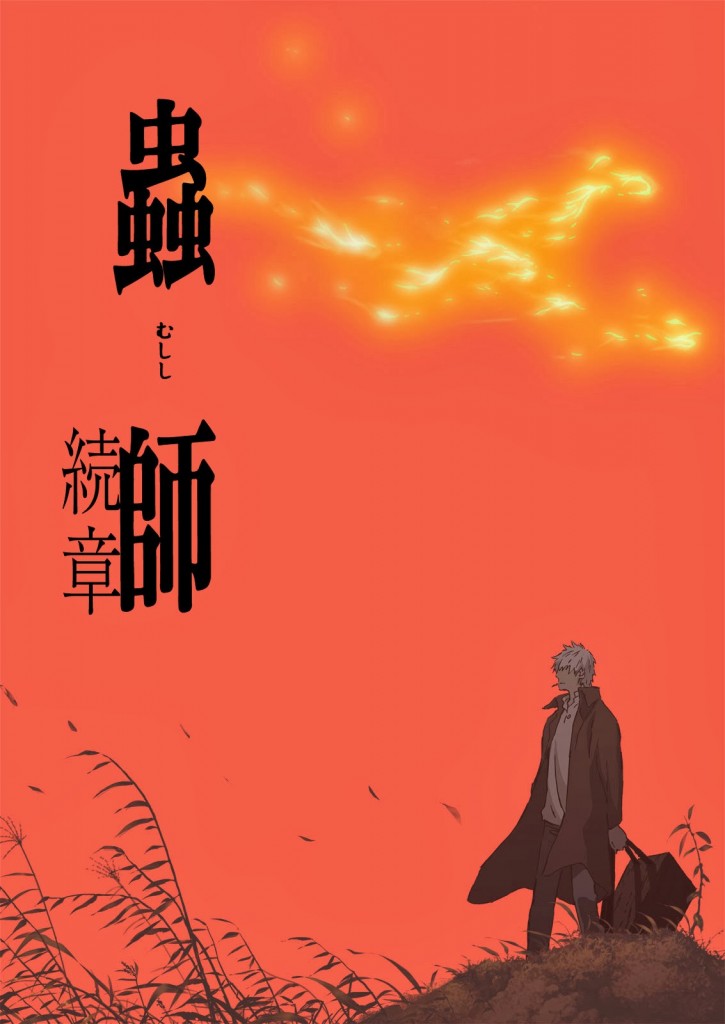 It's not a dream, apparently.

I always suspected Mushishi was one of those shows that was more popular in the West than in Japan, but we're getting a second season this April. Just like that, Spring became one of the best prospective anime seasons since… Well, since Spring 2012. Mushishi is that big a deal.
This is definitely one of my top 20 series of all-time – I haven't really thought about just where, but somewhere in there. I mentioned when the current TV special was announced that it was a mild disappointment that it wasn't a S2 announcement, because there was exactly enough manga to do a full two-cour season. I guess they were just saving the announcement for the special.
Some things we know, most of them good – Artland (who hasn't been busy of late) will again be producing, with Nagahama Hiroshi and most of the key staff back. No word yet on whether this will be two cours, but again, they have exactly the same amount of manga material they used for the first 26-episode run, so it'd be a real shame if it isn't.
This news doesn't come as a complete shock given the existence of the TV special, but there are certainly shows I would have thought more likely to make a return to series anime than Mushishi – it could hardly be called commercial in today's market. This is unabashedly great news – this is a very, very special show, an adaptation that does an impossibly good job capturing the feel of a magnificent manga that seems impossible to capture on-screen. Realistically Artland might not have the budget they did for the first run, which was one of the most beautiful TV anime ever, but I'm thrilled just to get another Mushishi series even if that's the case. There are days when it's good to be an anime fan, and this is one of them.