The headline: Kotoha put some panties back on.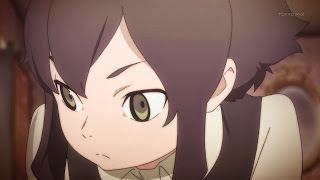 Backlog sucks, but that's traveling for you. Yozakura Quartet is back in the game in subbed form and I'll be doing a longer post after the final ep next week, but I don't have much time to dedicate to this one. I think it's pretty straightforward and, to be honest, not really one of the more gripping arcs in the series. Lila's story is pretty much standard-issue stuff we've seen done a bunch of times before, and there are other characters I find more interesting than Juli who would have been better subjects to focus on. IMHO, of course.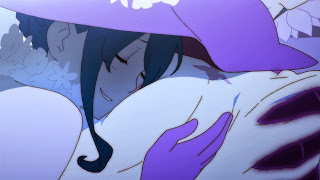 It is interesting that yandere-imouto turns out not to be a hanyou after all, which we find out thanks to Shidare's intervention. I would love to get a good explanation as to why a true human is capable of such ridiculous powers (she could have killed the almighty Hime if help hadn't arrived) and just what happened to her in the first place, since she was never "struck" in the half-demon sense. How did she die, and where has she been for the last decade?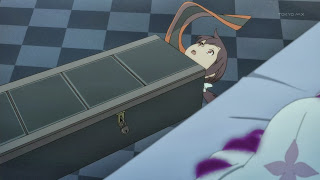 In any event, this seems more or less to have been a bridge to having the Akina-Enjin showdown be the centerpiece of the anime finale, which is as good a choice as any (of course, the current OVA series is already continuing the story past where we are in the TV). I like the Enjin angle because – as you know if you're familiar with the story that took place before ~Hana no Uta~ – the body he's stolen has deep emotional connections for the cast, especially Ao and Akina. That hasn't been much of a focus in this series but it certainly will be in the finale.