It's the quiet ones you have to watch out for.

Mushibugyou is screaming towards the finish with all engines at full throttle, delivering big-time both in terms of action and character drama. It's always nice when a series you imagine is going to be an entertaining trifle turns out to be something much more, but the downside is that the show is really making me yearn for the second season that will likely never happen.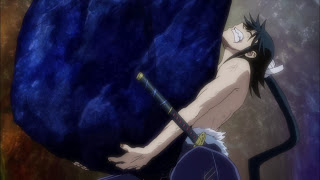 There was combat on several fronts here. Juuzou and Kamanousuke (who I now suspect is actually supposed to be a guy after all, though with Takagi Motoki it's never easy to tell) are proving tougher to shake than expected, in addition to being the most human-looking of all the bugmen. And it's Mugai who gets the first real crack at avenging Oooka against Yukimura, though Munenao and Jinbei have a bit of a flail about first. So far at least none of the humans has seemed to concern Sanada much, including Mugai – he's invincible for all practical purposes, though it might just be Jinbei in mothman form who changes all that.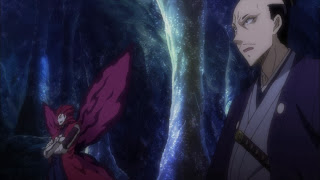 The big moment, though, comes with the arrival of Kotori-san on the scene at last – just as I was wondering to myself where the heck he was. Despite an infusion of Chinpou (tee-hee) bug spray the supporting trio are still struggling with Yukimura's last two henchbugs (Juuzou manages to clear the spray with his power flatulence) but Kotori arrives in the nick of time. I've long suspected that the mild-mannered administrator facade was just that, and hiding a serious badass underneath – and so it seems, as he shows some serious moves after finding out his "fellow student" Oooka has been killed by Yukimura.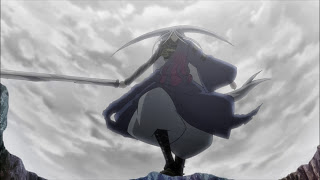 With all distractions cleared, it all boils down to Jinbei, Princess Naa and Yukimura – who blackmails her into re-entering the well with Jinbei's life as the stakes. And when she emerges, all indications are that she's indeed forgotten herself. It't not hard to see an ending where Jinbei has to somehow rekindle the memories of the girl who seems intent on killing him, and the fact that she appears as she does and not "Kuroageha" seems to indicate that some part of this isn't going according to Yukimura's plan.