NoitaminA is in good hands this season.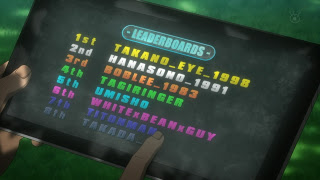 This is something of a throwback season in that we're seeing some of the titanic studios of the last decade show us why they achieved that status in the first place, after struggling some over the last couple of years. BONES has had a resurgent year generally with E7: AO, and in Zetsuen no Tempest they've conceived a grandly dramatic work that would have felt wrong in the hands of any other studio. As for Production I.G., they're delivering two NoitaminA shows that are as entertaining as they are different from each other – though they're each smart, character-driven shows, and it's impressive that the studio can maintain such stellar production values for both. As a studio that not long ago seemed to be at the very top of the quality ladder in TV anime, that's a great thing to see.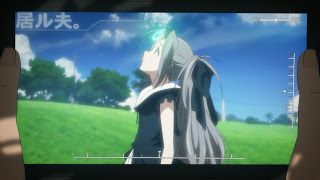 Indeed, I was really struck by just how beautiful this episode was. Like everything else about Robotics;Notes the visuals aren't especially flashy, but the skyscapes, the robot designs, the derelict airfields, and even the character designs – a sort of idealized image of the promise and purity of youth – all of them are just right. This is the I.G. I love, the studio that cares enough to get the details right and has the firepower to make it happen. I know that Robotics;Notes is always going to be overshadowed by the far more dramatic and edgy Psycho-Pass and by its titanically popular predecessor Steins;Gate, but it shouldn't be – this is a show with incredibly accurate emotional radar that really speaks to the experience of being young and having big dreams that often don't mesh with reality.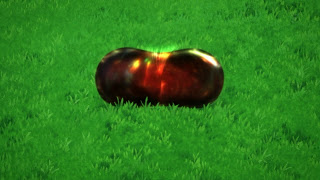 I certainly don't fully understand the nature of magnetic monopoles, but I know enough to know none has ever been found in real space/time – and that the black-hats at SERN are currently searching for them using the large hadron collider. And that if their existence is ever confirmed it could only be explained under either superstring theory or some sort of Grand Unified Theory. As to what possible connection they have to the sun going nova – it might be all mumbo-jumbo, though there has been some talk of the sun being a monopole itself – but in the end it doesn't much matter, because I think the point of all this is to tie the Robotics Club with the same conspiracy umbrella that runs through S;G and Chaos;Head, and bringing CERN into the equation is a fine way to do it.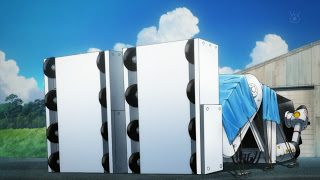 One thing's for sure – when that "monopole" dropped from the sky and landed next to Kaito, R;N took a big leap towards a S;G vibe. I still have no idea how Sister Centipede made a monopole rain down or, more importantly, why, but it's a good bet that there's going to be a substantial interest in it as soon as word gets out. But what's a monopole when there's a giant robot to consider, and the upcoming meeting with JAXA soon commands center stage. All of the kids in the club managed to have some fine moments this week, individually and collectively, as the story returned to the collision of Aki's dream (actually her sister's dream, it seems to me) with reality. Watching the character interaction remains the best part of R;N because it's so effortlessly natural. I love the way Kai calls Kona "Frau-kun", which somehow fits perfectly suits their relationship, and it's increasingly enjoyable watching the efforts of Subaru to maintain his distant reserve wax and wane with each spike of "virgin master race" adolescent neurosis.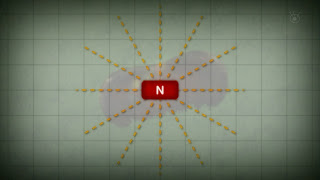 Ultimately there's a theme here that's almost reminiscent of Chuunibyou, as we have Aki's childish dream being measured against the demands of reality. As Subaru makes quite clear GunPro-1 simply isn't a viable design, yet it's the product of a lifetime of devotion – the future clearly leads in a different direction, but is it right to simply consign the dreams of youth to the dustbin and move on? GunPro-2 will rise from the ashes of GunPro-1's spectacular failure, but I suspect the sad-eyed giant will find a path to relevance before things are all said and done. As the episode ends we're left to ponder why Irie has chosen to communicate with Airi against after all this time, and what "Could you just disappear?" implies. For my part, I still don't trust the ever-smiling Nae and Ken'ichiro – it may be JAXA's face we're seeing, but I think someone else is behind this puzzling interest in funding a school club's robot project.