Or, "Giant Robots and the Children Who Love Them"

OP: "Junjō Spectra" by Zwei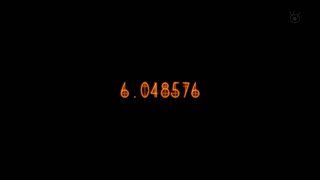 For me it would be hard to top the anticipation I felt going into the Spring season for NoitaminA. You had two series from auteur directors, one of whom had been absent from TV for many years, each promising to counter the depressing dearth of good character-driven anime centered around males. But there's no question that in terms of general interest, this season was among the most highly anticipated – two shows in Robotics:Notes and Psycho-Pass, both helmed by industry stalwart Production I.G. and both two-cour, that seemed to embody the potential for both artistic merit and commercial appeal that's been the Holy Grail for the NoitaminA timeslot. P-P was pretty good, if not all I'd hoped – so how did R;N fare?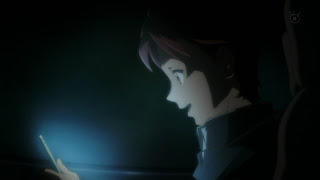 I would anticipate that the reaction to this premiere is going to be fairly tepid, but I liked Robotics;Notes the better of the two first episodes. It's not perfect by any means but as an introduction I felt it was quite successful, though the considerable lack of flash and pomp is probably going to lead some to find it boring. I liked the fact that the episode didn't try too hard, instead focusing on setting the mood and giving us a low-key introduction to the main cast. The interactions rang true for me, and the overall feel of the episode was refreshingly grounded and unpretentious.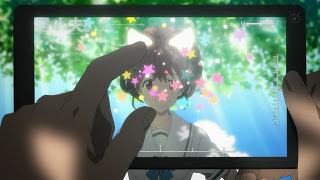 Robotics;Notes comes from 5pb, the folks who brought us Steins;Gate (this screencap certainly brought back memories) and there will be a connection at the very least in the appearance of Tennouji Nae, who was a little girl in that series but will be about 20 given that R;N is set in 2019. It seems as if the links between the two worlds will be minor elements of the series, though, as it focuses mostly on the trials of a high school robotics club on the island of Tanegashima, south of Kyushu. The two leads are Yashio Kaitou (Kimura Ryouhei) and Senomiya Akiho (Nanjou Yoshino) and at first flush they seem quite the stereotypes – he a flatlining gamer with little interest in participating in life, she a genki and somewhat clumsy girl who barrels through life relying on pure enthusiasm. Despite that superficially tired dynamic, though, I liked both characters and found the banter between them very natural. It's hard to describe why, exactly – except to say that I knew plenty of kids like them in high school, and while many series try and capture that type, most of them fall short and R;N nails it.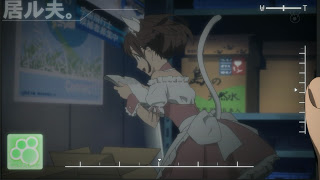 What I also like is the fact that the exposition is handled in a similarly natural way, and that there's an air of charming innocence that permeates the entire affair. There are no discordant speeches laying out what's happening – we see the details of this world in bits and pieces as Aki and Kaitou move through their lives (like the app on Kaitou's sumafo). It's a near-future that's seen a robotics boom in pop culture thanks to the popular anime Gunvarrel – which mysteriously never aired its final episode (perhaps it was animated by SHAFT, and they're a little behind). Another familiar element is the struggling school club, and Aki and Kaitou are this one's only members – though she keeps speaking reverently of a "He" who said many GAR things at some point in the past. Aki also has a strong interest in recruiting Hidaka Subaru (Hosoya Yoshimasa) to join, an interest he rather violently refuses to reciprocate. The goal of the club is to complete the giant robot that was started 8 years earlier and now sits in an abandoned airplane hangar, and in order to receive the funds to continue the Vice-principal has declared that the club must win the legendary Robo One fighting competition – a problem as they have no robot to fight with and the competition begins in two weeks…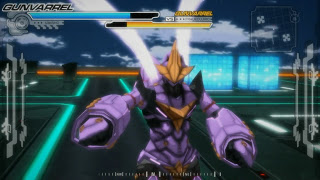 This isn't a series that overwhelms you in the first impression; indeed, it's one that I have a somewhat difficult time elucidating just why I liked so much. The best answer I can give is that I did like it. It's a first-class I.G. production visually, with excellent character design, lovey coloring and fluid animation – nothing flashy, just uniformly superb. I liked the setting, the characters, the premise and the tone – it really feels like an homage to youth, and a celebration of a geek culture where people really love something and go a little beyond the bounds of practicality and logic to pursue their dreams. It'll be interesting to see the school-club quest merged with the dystopian MIB paranoia elemental to the mythology of 5pb. I'm not even a hard-core fan of robot anime, more a casual one – and I suppose those who are will be both Robotics;Notes' prime audience and its harshest critics. For me, it's enough that it was fun, charming and entertaining, and made me curious to see what happens next.
ED: "Umikaze no Brave" by fumika