Denial is more than just a river in Africa.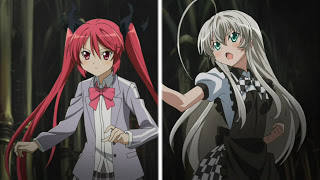 Heterosexuality has been under dire threat this week – and no, I'm not talking about that other news story. No, it was the arrival of the King in Yellow (not the Queen in Yellow, mind you) that seems to be causing cerebral hemorrhages in otaku everywhere as they try to compute Hastur's existence without embracing their inner shotacon (as Mahiro seems to have). The most popular approach seems to be out and out refusal to believe Hastur is actually male, but the evidence is overwhelming, so – he's here, get used to it. Perhaps Hastur will be the Hideyoshi of this generation (well – a year or two later in this generation anyway).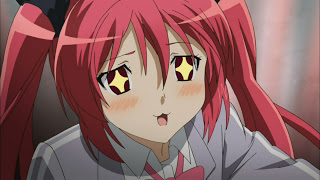 I think Mahiro summed up the end of this two-episode "arc" as well as anybody – 'Now that it's over, I can't believe how unbelievably stupid it was." That's certainly what I expected – in fact I would have been disappointed otherwise – and a console war was a sufficiently dumb premise to satisfy most customers. Full credit to the author for getting "Xoth" into the series as the new console's name, and full credit to Yoriko-san for correctly explaining that the console with better technology almost invariably loses the console war, and why. There's definitely something in this show for the geek of every stripe.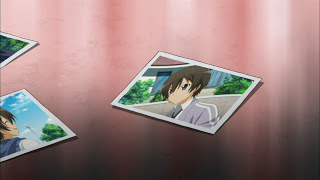 The second half of the ep focused on the inevitable onsen trip, which gave us some movement on the relationship front, seemingly. I couldn't help but notice that even Yoriko-san was apparently dreaming of Mahiro, so obviously all fetishes are on the table – indeed, it's only Kukko who has no interest in him. Poor Hastur – like Hideyoshi – wasn't allowed in the men's bath (Nyaruko made sure of that) and we even had what looks very much like a hook-up (well, a deflowering really) at the end – though I suspect Mahiro's scream was a little premature (let's hope that's all that was premature) because I can hardly see the main couple consummating their relationship this early in the story. Besides – when danger threatened, it was Hastur that Mahiro reached for…