One thing Major can never be accused of is refusing to go for the dramatic.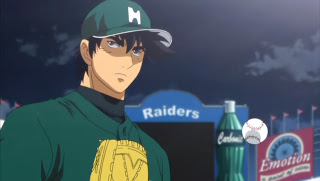 I had an interesting moment on RC the other day, where a commented mentioned that all good sports shounen have to be about a mediocre talent who works his way to the top. Well, that's certainly one example of the genre and the most common, probably, but there's another, and that's the drama that comes from watching a ridiculous talent take on the world wither sheer GAR and force of will. And Shigeno (he'll always be "Honda" to me – and Kaoru) GAR-o is certainly such a talent. I consider him one of the greatest characters in shounen history and, judging by the number and manga and DVDs with his face on them in the hands of boys and men – and girls and women – all over the country, so do the Japanese.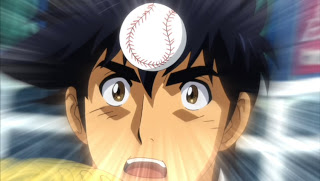 I already said a somewhat emotional goodbye to this series when I reviewed the "Message" OVA back in February of last year, and at the time as far as I knew that was going to be the final incarnation of Major in anime form. Well, lo and behold Shounen Sunday decided to do this two-part OVA of the World Series Arc, which had been skipped, and I'm glad they did. Major is one of those franchises I love in spite of any flaws it might have, because it was so important to me as an anime fan and because I loved the first season unreservedly. Indeed, I think the first two seasons under the steady hand of the great Kasai Kenichi were the best, and the series has been more inconsistent since he gave up direct supervision of the adaptations – but they still retain a power that comes from great characters and an unerring flair for the dramatic.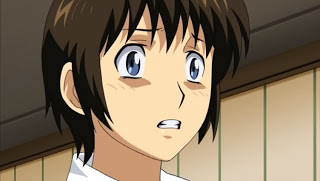 In this OVA, creator Mitsuda Takuya has managed to pretty much cover all his bases – pretty much everyone of importance is here (including Goro's parents in spirit), and all the key plotlines are tied together. Jeff Keene has left the Hornets as a free agent and signed with the Raiders, the same team as Joe Gibson Jr. – and Gibson Sr. is the manager. Goro's old mentor Watts is the manager of the Hornets, who Goro took less money to stay with because he wants to win a world championship in their uniform. Even Sanders is here, as the bullpen catcher. Keene's absence opens the door for Toshi to join Goro as the Hornets' new catcher, and he's sent a ticket to his sister to give to his estranged mother – the one who abandoned him as a small boy – and she's attending the 7th game of the World Series.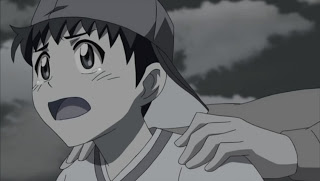 That's hardly getting started, however. That 7th game is necessary because Goro was hit in the head with a line-drive off Junior's bat (talk about full circle) and was unable to finish the sixth game, allowing a Raiders comeback as he lay in a hospital bed. And back home, Kaoru is about to give birth to their first child, the little girl we'll know as Izumi. And Marurayama himself has come to America too, and is starting the seventh game for the Raiders, having pitched to a 15-5 record during the regular season. Goro seems to have escaped serious injury and is allowed to sit in the dugout with his teammates. But of course there's no way he can pitch. No way indeed.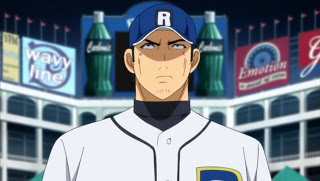 When push comes to shove, Major is really all about watching Goro do his thing, and there's no one quite like him. He's incredibly talented, loyal, strong-willed and stubborn, and continually takes stupid risks no sane person would take. It drives you crazy, but it's just who he is – and the same pattern has existed since he was a kid. There's additional drama here because, as Shigeno says, despite all his success Goro has always lost out on the big championships – Little League, high school, and the majors. And when Gibson homers to stake the Raiders to a 3-0 lead and they quickly burn through the Hornets' depleted bullpen, you know what's going to happen. And when Goro goes down to the bullpen, "just to warm up and mess with the Raiders' heads" you know he's already got this whole thing planned out.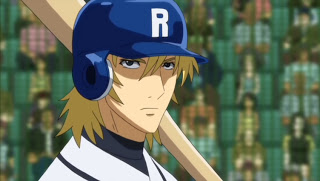 There's no such thing as coincidences in Major – if it makes the story more dramatic, it'll happen. But this is not realistic sports shounen (though it does have plenty of starkly realistic dark moments) – it's about a hero doing heroic things that fly in the face of logic. And when Goro takes the mound at last, the game tied after a Toshi grand-slam homer, and strikes out Keene – well, that's what I'm here for. Watching Goro pitch – that growl with every delivery, the cap flying off with every pitch, the three-digit fastballs – you've a cold soul if you can't get caught up in all this. You know Goro will show lingering effects of his accident, and you know he'll fight through them – even when broken bats come flying at his head. Fact is, the only way Goro was leaving the field this time would have been the way he did in game six – unconscious. Anything else, and he was finishing the damn game.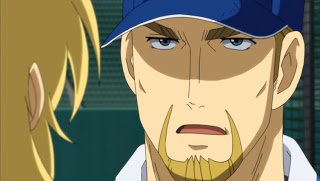 And what was different this time? Goro actually wins – thanks to some 101 MPH heat and another grand-slam from Toshi. I thrust my arm in the air just as Goro did when he finally struck out Junior (batting right-handed) to end it, because this was payoff for six seasons and for all of the pain and disappointment that Goro endured as he foolishly tried to carry the world on his back. And at the same time Kaoru, who'd dragged herself out of her maternity bed to watch the final innings with Taiga and her parents, went into labor and delivered the baby who'd be waiting for Goro back in Japan. Her father wasn't wrong to be angry at Goro for playing after what had happened to him, just as he was about to become parent – but as Kaoru herself said, Goro simply wasn't capable of doing anything else.
Assuming this really is the end this time, it marks a good way for Major to go out. Mitsuda-sensei has finally ended the manga after 16 successful years, and though there are parts of it still not adapted all of the major potential endpoints have been turned into anime. I've gotten an awful lot of joy from Major over the years, and while it probably doesn't get as much love from the Western fan community as it deserves, Major is nothing less than an institution in Japan. Great shounen heroes are like nothing else in manga or anime – be they gentle and tragic souls like Kenshin Himura or deep and wise spirits like Kitamura Kou or miracles of sheer will and talent like Honda Goro, the best of them are icons. They're larger than life and even as your tastes evolve and you spend most of your time in other genres, if you're a shounen fan they always hold a special place in your heart. Thanks for sixteen fantastic years of GAR, Goro – you're one of the best and one of of my favorite characters, and that will never change.
ED: "Clutch:" by Time Capsule
Epilogue: