Color me intrigued and undecided about Dusk Maiden of Amnesia.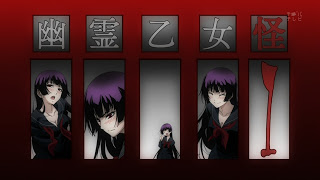 Silver Link made some interesting and unconventional choices with this first episode. I haven't read the manga by "Maybe" so I can't speak to how that story was introduced, but this was unusual and a little risky for an opener. Maybe is known primarily for adult doujins with a decidedly loli-focused them, so though I don't think this particular story is supposed to have much of that. If anything it seems to be a mongrel of genres, with elements of horror, school life and even seinen mixed in – I actually thought of Natsu no Arashi a couple of times during the premiere, though the tone is certainly different.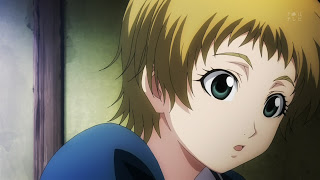 Some of that might have been due to the schoolgirl ghost factor, but mostly it's because this is Silver Link, and Oonuma Shin. Though Sakamoto Takashi is also listed as a director here, this is classic SL/Shin soft-core SHAFT – like Shinbou without as many visual tics. That means a lot of creative and unusual visual choices, lots of face-pulling and closeups and a very busy camera. That Shin and Sakamoto chose to effectively run the same mini-episode twice, from two different perspectives, just strengthens the connection. It's something I wouldn't have expected to see as an introduction, and I wonder if some viewers might be a bit confused and left behind. There's not a lot of exposition, and it does feel as if the story picks up in the middle.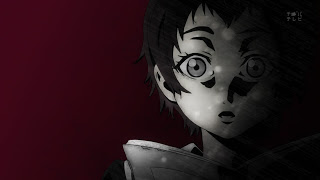 As best I can tell, Kanoe Yuuko (Hara Yumi) is a ghost – she's certainly dead – but first-year middle schooler Niiya Teiichi (Yonaga Tsubasa) can see her. The hitch is that Yuuko also happens to be President of the Detective Club, whose member Ookonogi Momoe (Misato Fukuen) definitely can't see her, which is the central conceit of the episode. The clueless but enthusiastic Ookonogi leads a club meeting by herself as Yuuko mischievously messes with her by moving stuff around the room. Later, we see the same thing again with Niiya present, as well as fourth member Kanoe Kirie (Kitamura Eri) who keeps up a running argument with Yuuko, though I'm not sure whether Kirie can see her or not.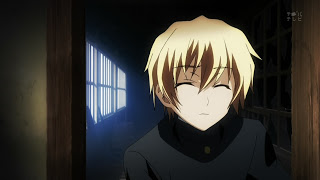 Presumably there's going to be quite a bit more back-story in coming episodes, but for now a new viewer will just have to take things at face value. Yuuko seems to have died at the school and may have been buried under the club room, though there's a small gravesite with her name on it on the hill behind the school. It's a huge and old school too, full of what seem to be mostly derelict buildings. Yuuki for whatever reason has no memory of how she died (a bell was obviously involved), and has a very possessive crush on Niiya – who Ookonogi (and maybe Kanoe, who knows) also likes. It also can't escape notice that Yuuko and Kirie have the same surname, though what their relation is I can't say.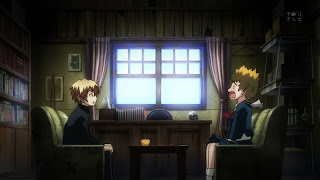 In other words, the premiere gets a big "Incomplete" because other than physically introducing these four characters it did very little else of substance. It was fairly entertaining though, with solid animation and an interesting look. I was surprised to see how little seiyuu work Hara-san has done, because she has a very polished and confident style. As Niiya, Yonaga-san is a bit more problematic. He's a very specific type of actor and doesn't stretch a lot to fit the role – in the right context he's great (I love him as Tsutomu in Chihayafuru) but I'm not sold on him here. I'm encouraged that the directors are already willing to take chances, but that only counts if their gambles pay off more often than not. For now, it's wait and see.
OP: "CHOIR JAIL" by Konomi Suzuki