How is it that a long-lost Adachi Mitsuru manuscript has been discovered and animated, and I wasn't told??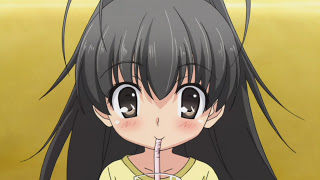 I certainly didn't see that coming. What a dramatic – literally and figuratively – turn from the premiere. I was already of two minds about this series and of the opinion that it everything came down to which direction the story decided to go, but that's even more true now. I can hardly overstate how dangerous a minefield the series is treading through at the moment. Needless to say, only time will tell whether it comes through unscathed.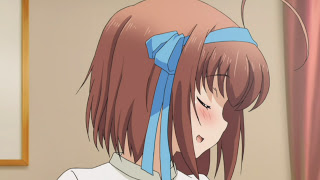 The thing is, I actually liked this episode a lot. It will inevitably be compared to Usagi Drop, and it goes almost without saying that it won't hold up well to that comparison. It was nowhere near as nuanced and realistic, the acting wasn't on the same level and the overall premise what a lot more convoluted. Nevertheless, while it was heavy-handed and a little manipulative I found the drama pretty effective. I liked the parallel between Yuuta's situation with Yuri and what happened with the three girls, and I think the emotion when the tragedy happened was pretty genuine. Of course it's utterly preposterous to suppose the relatives (or the authorities) would let three girls that age go live with a 19 year-old male student two of them aren't even related to in a one-room apartment. You could reasonably ask why none of the relatives might be willing to keep the girls together, or why Yuuta didn't simply move in with the girls in the house. But I'm OK with that aspect of the fantasy, because this isn't Usagi Drop or Adachi and I wouldn't hold it to that standard.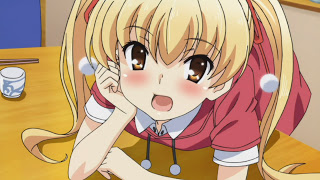 But my goodness, where do we go from here? I was always a little uncomfortable with the potential that this would be a heavy fanservice show, and with the open declaration that it wants to be taken seriously the stakes have been raised, and how. Even here there was a little service, not too much, but given the situation as depicted this week if this show goes down the path of exploitation even a little I think it's going to be quite offensive. The drama was fairly well-done, but it can't just be tossed into the trunk and forgotten as the series turns into a soft-core loli hentai like Ru-Kyu-Bu. If Papa no Iu Koto o Kikinasai! decides to be a straight-ahead comedy-drama that deals with the four leads coping with this odd situation they find themselves in, based on this week I think it has a shot to succeed. But if it goes the other way, after this development, well – I don't even want to think about it.