Japan is a wonderful country, but when I see a series like this, I really wonder just what the heck they're thinking.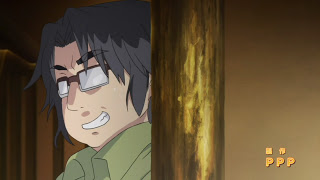 I'm not sure what to make of Papa no Iu Koto o Kikinasai! There was a certain charm to the premiere, which was pretty well-done on the whole. But really, is this sort of thing possible, even in anime? Would a mother leave her three daughters with her 19 year-old brother who lived in a dorm room while going off on a long trip with her husband? I'm used to suspending disbelief, but this is a stretch, even for anime. It would have helped if we'd been given a little more of a setup for context, but no dice – there was a little (rather good, actually) bonding between said mother, Takanashi Yuri (Ohara Sayaka) and said brother Segawa Yuta (Hatano Wataru) and then, Boom! We were dumped right into the middle of the premise.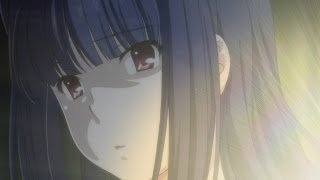 The three daughters in question are 14 year-old Sora (Uesaka Sumire), 10 year-old Miu (Kitamura Eri) and 3 year-old Hina (Igarashi Hiromi). The youngest is Yuri's biological daughter, the older pair via husband Shingo (Tobita Nobuo) and his prior marriages. The oldest has a crush on her Uncle, and I'm worried that this might get some play because the two aren't physically related. I also wondered if Yuri and Yuta might not be related, as she was very insistent about reassuring him that she considered him family – more so than might be necessary normally. Complicating matters is Yuta's senpai Oda Raika (Horie Yui, who will also be doing the ED), a very odd girl from the "Sightseeing" Club whom Yuta has his eye on.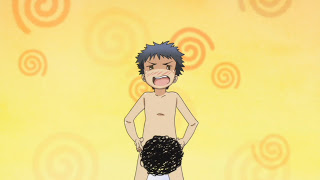 Things are a bit dodgy when 10 and 14 year-old girls offer fanservice, and there's some of it here with hints of more to follow. Yuta walks in on Sora while changing, Miu flashes her panties… Thankfully Hina is spared for the moment. The girls are all very cute, and while I'm no prude I tend to think that ought to be enough. If loli or shota is your thing, I won't judge, but there's hentai for that and when it comes to mainstream anime more or less trying to tell a serious story, it can make things a bit awkward if it's too blatant – Ro-Kyu-Bu is an example of a show I found somewhat distasteful for that reason. It's too early to tell yet of that's going to be a problem here – I hope not.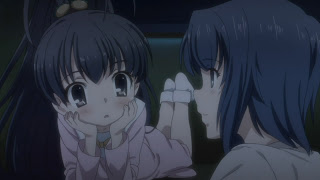 What would certainly help is if we get a little more explanation of how all this happened, which I'm hoping we'll get next week. It's already been revealed that the girls are going to move into Yuta's one-room apartment – presumably his campus is too far away from campus to make his moving into their house practical – which I assume is going to bring unofficial roommate Nimura (Ono Daisuke) into the mix. I assume Raika is going to evolve into a true love interest, which would be a positive step given that Hochan is delightful as always, and quite weird. There are many ways this show could go – heartwarming, ecchi, slapstick – and the choices it makes are going to determine whether the series has any staying power.
OP: "Happy Girl" by Eri Kitamura