As series finales go, Haganai signs off with one that was about as low-key and noncommittal as a finale can get.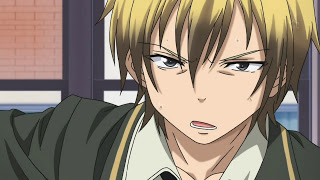 I'm operating under the basic assumption that we're likely to see more of this series fairly soon, be it as another TV season or perhaps an OVA, and it certainly feels like AIC had that in mind when they chose this way to end the series. Very little was really resolved – Yukimura's gender remains a mystery (though not to me, especially) and there's barely a ripple in the romance pool as far as Kodaka, Sena and Yozora are concerned. The final episode was very much just another episode, albeit with a slightly more serious tone engendered by the fact that the truth of Yozora's identity finally dawned on Kodaka. The first half amounted basically to a recap episode, which is never a welcome site but least of all in a final episode.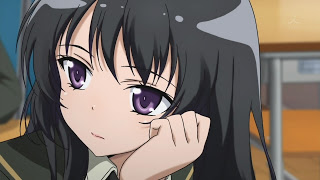 The most interesting element of the episode was the revelation that Yozora started the Neighbors Club expressly to have a chance to hang with Kodaka again, and to jog his memory of their childhood friendship. That was always sort of hanging in the air, but it hasn't really been addressed head-on the way it was here, and that was the payoff for the recap. Among other things, it gives Yozora yet another reason to resent Sena, who represents an intrusion on what she thought would be here private time with Taka. Yozora really is a pathetic soul, and I can't quite bring myself to feel sorry for her for a couple of reasons. Firstly that she vents her self-loathing outwards and treats people badly, and second that so much of her heartache is her own damn fault. She couldn't bring herself to tell Kodaka the truth when they were small, and she can't bring herself to reveal her identity to him now that they're teenagers. I certainly don't dislike her, but Yozora really needs to look inward and stop blaming other people for her problems.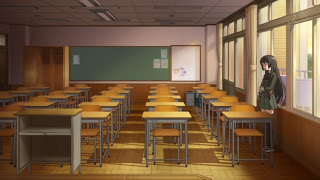 The episode itself wasn't long on laughs, to be honest. Rika is always good for a chuckle with her extreme ecchiness, but to be honest I thought the whole "Yozora is a hot dude" gag was overplayed. She didn't even really look like a guy – she just looked like herself with short hair. But just the sight of her was enough to send Rika into the orbit of ecstasy, never mind once she browbeat her into putting on a boys uniform. Apart from that, everyone else – even Sena – was pretty much vestigial and didn't have a lot of opportunities for comedic gold. I appreciate the fact that AIC didn't go overboard in trying to make this episode a tearjerker – it wouldn't have worked for me – but generally speaking the overall impression was, well… Not much of an impression. More thoughts coming up in the series review.