For a series I really liked a lot for a long time, it's amazing how little I cared about what happened in the final episode of Ben-To.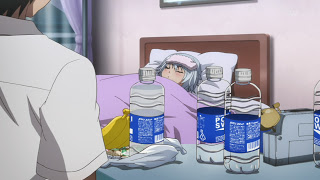 I'm not sure just exactly where things went wrong with this series. Having some experience with the half-priced bento wars at my local Japanese market, I was favorably disposed towards the material from the beginning. I thought the series displayed an extremely clever visual style and flashes of some of the best comedy writing of the season (I'm the proud owner of a dial-up modem ringtone, in fact). Satou was an agreeably goofy lead, Yarizui an enigmatic and charismatic heroine and Oshiroi – as brilliantly portrayed by Aoi Yuuki – was one of the funniest characters of the year with her one-woman special effects track and hilariously ecchi personality. And yet if you told me tomorrow there'd be a second season of the show, I'm not at all sure I'd even bother to watch it.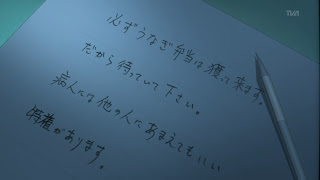 It'd be tempting to blame this all on Ume, and indeed she's easily my least favorite anime character of 2011, in terms of dislike/screen time anyway – Fam from "LE: Fam" might nip her at the post in terms of total volume but she's on-screen pretty much all the time. But apart from the execrable all-Ume episode 9 (arguably the worst anime episode I watched this year) she was only a mild irritant in the rest of the series with minimal screen time. So as much as I'd love to, I can't blame the series going off the tracks on Ume. Frankly, I think it just came down to some extraordinarily poor choices by director Itagaki Shin (who's had a pretty bad year and is quickly losing credibility with me) and writer Fudeyasu Kazuyuki.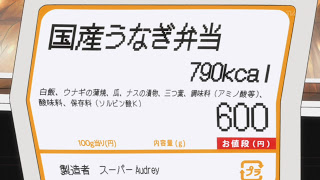 Where to begin? Well, for starters, the series is called "Ben-To" and yet spent about four solid episodes in the second half of its run with almost no mention of bentos, wolves, or supermarket battles. Instead it got caught up in Ume's demented mind games, silly slapstick subplots and most importantly, decided it wanted to be all about the Sawagi Twins – who we didn't even meet until the series was three/fourths over. And I never really got why we were supposed to care about them. Their initial appearance – an extremely bizarre hospital episode that highlighted just how demented the twins are (especially Tamura Yukari's elder). It pains me to say that characters played by Yukari and Horie Yui don't work, but I really don't think these girls do. They're OK as a curiosity, but the series made a major mistake in trying to install them as the pseudo-MCs for the final arc. They can't carry a series.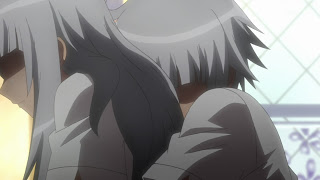 The worst part of that is that the final episode was entirely dependent on the audience feeling sorry for the twins, and frankly this audience member feels as if he was never given any reason to. They aren't very likable, they treat their wolf opponents with contempt, and one could even argue that they're cheaters for using the shopping baskets as weapons, no better than the "pig" who used her shopping cart and bullied the God of Discounts. I was slightly dubious of the twins as the final boss, but prepared to see it work – but to see them as the sympathetic figures and make the finale all about saving their asses? Who gives a rat's tail about that? Add onto that the fact that the final boss – "Heracles Club" – wasn't even introduced until the end of the 11th episode and the finale was pretty much a big yawner, I'm afraid. What fun is a final arc of Ben-To where Satou, Yarizui and Shaga are basically irrelevant? The most interesting element was probably the Pocari Sweat.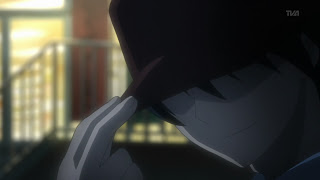 All that's a real shame, because while my feelings about this show fluctuated as much from week to week as with any series, I really did love it when it was on. There was a real sense of fun and extreme silliness to the first half, and you saw it flare one last time in the really novel and original take on the pool episode. But most of the second half was either downright nasty, too somber or focused on the least interesting elements of the series. I didn't hate the final arc like I hated the Ume ep, but instead I felt almost nothing one way or the other – and in its way, that's almost worse. As any PR guy could tell you, it's better to be loved than hated but the worst thing of all is to be irrelevant. Give me more of Satou's geeky sincerity, Oshiroi's hilarious hentai and Yarizui's classy GAR and pair it with the samurai spirit of classic bento battles and I'll gladly sign up. But if what we saw this last month is what Ben-To essentially boils down to, I just don't see the point.