It's been a tough week for Persona and AIC behind the scenes, but ironically thing got measurably better for them on-screen.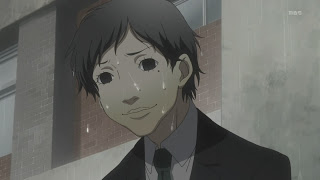 If you haven't been following the news, there's all kinds of rumors flying around about AIC, the studio where this series is being produced. The animation director quit, reportedly because he hadn't been paid, and said the studio was enforcing "slave labor" conditions. The second episode was leaked online before airing, supposedly as an act of revenge by one of the staff. Several other animators have been anonymously quoted as saying the second and third episodes were reportedly sabotaged by angry animators. In short, it hasn't been pretty.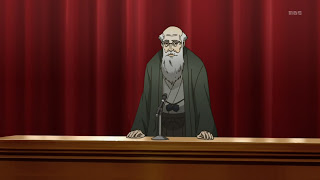 The funny thing is, I found things generally better this week. Frankly, the premiere was pretty much a total mess as far as I was concerned. I felt the pacing was better this week, with things moving a lot at a more manageable rate, though there was still no exposition to speak of. The show looked better to me as well, funnily enough. I still don't find the humor effective but more Kuma was a good thing, as he's pretty funny without actually trying to do anything. The plot developments weren't especially scary or creeping, but they inched closer to being interesting at least, and that's a step.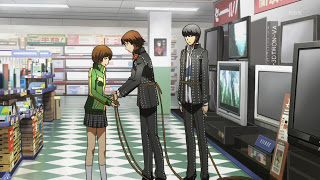 Basically, the best thing about the series for me so far is seeing Horie Yui and Kappei Yamaguchi cutting up as Chie and Kuma respectively. These are two pros who can take somewhat flat material and inject it with some life. We even saw a tiny bit of personality from Narukami, though he's still Rushmore-like in his impassiveness. I realize that at least to some extent this is an intentional characterization, but it does make him somewhat harder to care about. Everyone else in the cast has pretty much been a NPC/prop at this stage.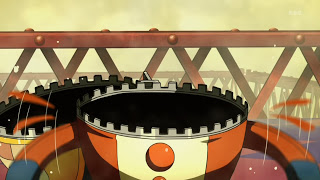 It feels to me as if Kishi Seiji and AIC have pretty much decided to make this series for fans of the game, and not worry much about anime-only viewers. There just isn't any real attempt to explain why things are happening or to provide any context to them, or to help us get to know the characters. Basically, the tone seems to be "you already know all this anyway", or at least that's how it feels to me as an anime-only viewer. I need to have a reason to care about any of this because I haven't played the game, and what Kishi-sensei has given me so far just isn't enough. It's mildly interesting with the potential to become more so, so I'll give it another ep or two at least, but right now Persona 4 is in that ever-growing pile of fall shows that may or may not stay in my blogging schedule.