It's hard to be objective about a series like Ikoku Meiro no Croisée. So I'll be subjective – I completely, utterly and unreservedly love this series.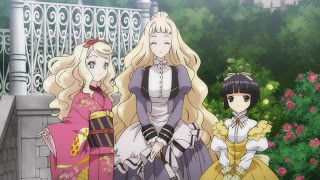 It's a double-edged sword, but this is a show that can definitely work on different levels. It's incredibly easy to enjoy as a straightforward entertainment. Yune is adorable and yes, even moe – as kawaii as it gets. The animation, background art and music and top-notch. It's full of seemingly light-hearted stories that gently tug at the heartstrings while offering fair amounts of humor. And it offers the almost unique (for anime) backdrop of late 19th-Century Paris as a bonus. Certainly nothing wrong with any of that.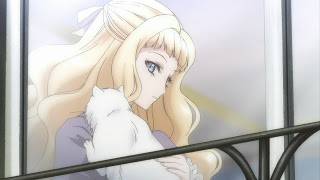 But I see a lot of reviews of this series where that's all that gets talked about, and that makes me a little sad – because if that's all you see here, you're missing an awfully big part of the picture. Because Ikoku Meiro is one of the shrewdest and most subtle character explorations we've seen in many an anime season. It's dismissed as "slice-of-life" and "eye candy" but it's so much more. It's a show that packs a tremendous emotional punch derived from seemingly very simple and humble sources – basic human interaction amongst a small cast of characters. If that weren't enough, it's one of the most insightful explorations of the cultural differences between East and West that you'll ever see in anime.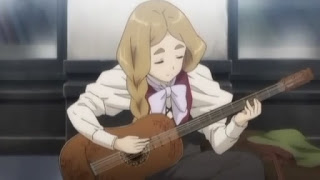 What you have is a very simple story about a young Japanese girl who travels to Paris in the late 19th-Century. You have a cast basically consisting of the girl, the old man who brought her to Paris and the man's Grandson. From this very basic template comes a range of simple and elemental stories about pain, discovery, fitting in and love. Additional characters are introduced, most important among them the wealthy sisters Camille and Alice, but the engine that drives this story is Claude, Oscar and Yune. That the show can be so emotionally powerful using such a simple palette is truly one of its great wonders, but it does. Rarely have I experienced a series that made me feel so deeply and profoundly. I've loved other series this Summer – Usagi Drop and Kamisama Dolls, just to name two – but this is one I most anticipated every week, and enjoyed blogging the most. Just being around these wonderful characters for 23 minutes gave me an incredible feeling of warmth every week, and that's magical.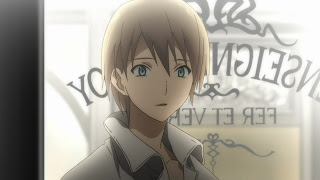 Satelight in an interesting studio in that they have both French and Japanese roots, and that made them a perfect choice to adapt Takeda Hinata's ongoing manga. What you have is a labor of love from the studio and director Yasuda Kenji, where every frame is composed and drawn with loving detail and every piece of music fits the setting flawlessly. Yes, it's a loving look at Paris – but uniquely, it's also a balanced and fascinating peek at how Japanese and European thought processes differ, and the friction this can cause when the two collide. I've seen a few other shows try to tackle this but never with the mercilessly honest, critical but ultimately compassionate eye that Ikoku Meiro casts on both cultures. As much as the characters themselves this is a story that loves both Japanese and European cultures, and disguises an unvarnished and cutting portrayal of each in a superficially romanticized package.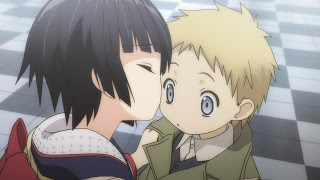 I wrote earlier about the impact the introduction of Alice had to the series, and I still think the show was ultimately better when she was off the screen. But like everything and everyone else she had a role to play, and she was used brilliantly to do that. Perhaps the most important thing about Alice was that she brought Camille into the picture. In addition to being a more compelling and unusual character, Camille was also a device to explore the class differences that existed in Parisian society, and to contrast them with those that existed in Japan. Her story ultimately provided much of the impetus for Claude's development too, revealing crucial aspects of his character both loveable and difficult.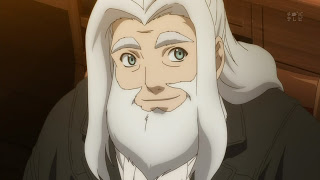 As for Claude himself, as acerbic as he could be, I found him to be heartbreakingly sad – a proud and defiant young man who'd seen many terrible things in his life and used his pride as a shield to isolate himself from the world. It was Oscar's genius in bringing Yune back to Paris that changed Claude at last. Whether any romance develops between them eventually is a valid question, but irrelevant to the larger impact she has on his life. Yune has the ability to see Claude as he wants to be, not as he often is – and in doing so, she provides the motivation for him to become the man she thinks he is. Meanwhile Oscar stays mostly to the side, nudging things along gently when needed, watching his master plan play out. What an engaging and wonderful trio they are, and the performances of Touyama Nao, Kondo Takeshi and Tanaka Hideyuki are all spot-on perfect.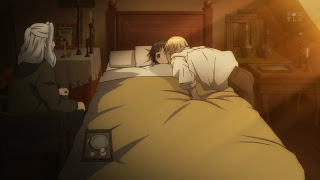 I started out saying this might not be the best series of the season, but that it was favorite. From there I evolved into thinking it was the best of the season as well, and now I've come around to thinking it might just be the best series of 2011. That's how much I love this show, and how it made me feel each and every week. Please watch it if you haven't already, and by all means make sure you watch the special episode 4.5, which not only contains some gorgeous music (including the spectacular "Tooku Kimi He") but sheds a great deal of light on the characters as well. It's every bit the equal of the TV episodes and deserves to be treated as such.