In truth, this was the season finale I was looking forward to the least. I knew it was going to hit me like a ton of bricks, and indeed it did. Ikoku Meiro was a beautiful series that deserved a beautiful conclusion, and it has one.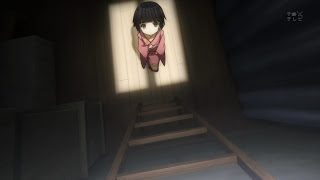 With adaptations of ongoing manga, you never know quite what you're going to get for an ending. Wisely, Satelight have gone the route of an open-ended finale that doesn't try and tie up all the loose ends, but delivers the characters into a new place and shows off their growth as people. Given that this is a series that's drawn all its power from human interaction and not manufactured conflict it was an especially wise choice here. There was a bit of drama here, sure, but it was really focused on Claude and Yune – what makes them who they are, and what they've come to mean to each other.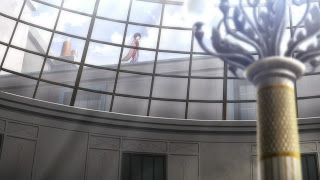 Yune's "Not being about to do anything is the worst for me" was a telling line of dialogue. It reflects her community-oriented Japanese mindset – she desperately wants to be able to do something to help her immediate family (Claude and Oscar) and her extended family, the Galerie. It also brings Claude back to a painful place in his life when not being able to do anything was truly tragic. The irony, of course, is that Yune has already made a tremendous impact on both her families just with her presence – exactly as sly old fox Oscar knew she would. But for Yune, this wasn't tangible enough – which leads her to pick up the small pair of gloves in the workshop in an effort to help Claude.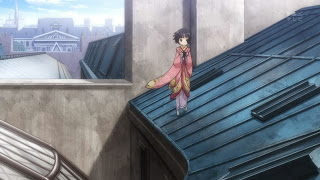 I admit I was fooled by this clever bit of misdirection, and I thought that the small gloves were from when Claude was a boy, with the larger pairs belonging to Jean and Oscar. The revelation that they belonged to Jean was a surprise, and a clever development because it was meaningful on so many levels. Jean was a small man, it seems, but his small hands were a help to him in finely crafting the iron. He was a hard man, as we've seen, demanding of Claude and never complimentary. The meaning behind Claude's decision to keep the gloves in the workshop won't become fully clear until the end of the episode.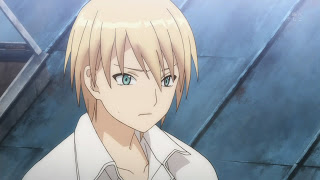 Yune's story is beautifully interwoven with that of the sign at the cheese shop owned by Yannick, whose door is graced by a beautiful sign of a black cat with a bell designed by Jean. An ironic story sends Yune off on a wild goose chase that leads her to the Galerie roof, and the entire Galerie – and Alice – on a quest to find her. When Claude finally does, a flood of memories wash over him and after he saves her (less her shoes) he explains at last the story of his father, and how he died while working on building the Grand Magasin. He also admits that he hated his father when he was alive, and claims he kept the gloves as a reminder of how small the "big, scary man" was. But I suspect that Yune is correct in her observations of why Claude smiles when he discreetly glances at the gloves, unaware that Yune is noticing.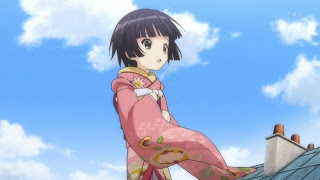 In the end, this is all about needing other people and opening your heart, even at the risk of being hurt, but there are some very subtle notions woven into the story of the cat. Alan jokingly suggests that Claude put a bell on Yune if he's so worried about her wandering off, but this is what he's effectively done already – trying to keep her physically safe by not letting her leave the Galerie alone and trying to keep their relationship safe by protecting the both of them from knowing too much about the other. But I think Claude realizes on that rooftop that this won't work – he has to open himself to hurt and set both of them free. The cat doesn't want the bell, only the mouse does – and it was the bell that made the cat run away from the man who was afraid of losing him. Yune has shared her pain by telling Oscar and Claude about her sister, and Claude has shared his by telling Yune about his father – and his own complicated feelings for him.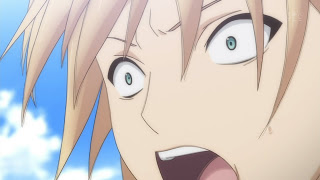 Where things go from here is obviously important, but it's enough to know that any possibility is open. Claude's pledge to take Yune to the Grand Magasin has removed the last symbolic barrier between them. Oscar's master plan has worked – Claude has allowed someone inside his shell at last, and allowed himself to feel something besides resentment and regret. At last, the shop and the Galerie are home to Yune and not just a place she's visiting. And what a wonderful journey it's been to bring us to this point.