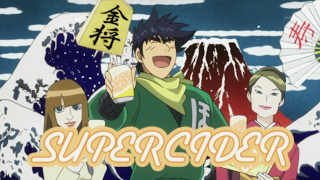 Now that was more like it.
I love the baseball themed eps of Major – the series does them exceptionally well, though I'd like to see Goro at bat more – but the last few have started to drag on me. The drama has gotten heavy and a little obvious, and the resolutions too convenient. Last week I asked for an episode focused on the Shimizu siblings and, while I only got a few moments, they were made to count.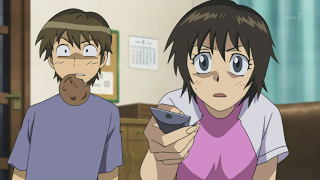 What we did get was just as badly needed – a total change of pace. Things are going well on the field and the drama revolved around the greedy owner, Lance, wanting Goro to do some TV spots for a Japanese TV network. In truth, Japanese stars can mean big money for US teams, and a 20 year-old phenom doing what Goro is would be huge back home. Goro, naturally, isn't interested – so Lance's toady gets the very pretty Sophia Bell to try and persuade him. Sophia is a manager, nutritionist and conditioning coach all rolled into one, apparently. The image of the blonde Sophia sitting at a bar, sipping a Cosmopolitan, is every Japanese cliche of the American female rolled into one hilarious singularity.
What follows is pretty predictable – Goro is lovably clueless and stubborn, Sophia hates him, then realizes after watching him play that he's actually a GAR individual. But it's a great chance to show the Goro we know and love, and to lighten the mood of the series. Sophia shows herself to be a good coach as well as a true friend to the players, and in a hilarious conclusion Goro does the commercial with… Interesting results.
The only downer here is that Watts' hip is apparently getting worse, and he may not be able to finish the season. Again, I sure hope Goro doesn't return to the bullpen.